A Phone System Built For Your Business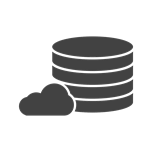 Easy communication is one of the most essential parts of a successful business.
Voice over internet protocol (VoIP) technology is now standard. But there are so many options out there for telecommunication systems—which one do you choose?
TekTel can help you identify and install the best phone system for your business, making it easier for employees and customers to communicate.
---
Take Your Phone Anywhere

You don't have to sit at your desk waiting for a call. Now your office extension can be forwarded to anywhere: your smartphone, tablet, or computer. Employees won't have to give out their personal cell-phone numbers, and you won't have to pay for business cell phones. It's a win for everyone.
---
Customized Sales Support

If you do require any new hardware to go with your VoIP system, our team will help you identify the best products for your business and purchase only what you need. With our industry connections, we can find the best deals and pass the savings on to you.
Easy VoIP Phone System Installation And Management

3CX is set up to work with Windows, so installation is a piece of cake. It works with many types of phone, so you won't have to purchase and configure new equipment. It has open standards and works with IP phones, VoIP gateways, and SIP trunks. And everything is controlled centrally from the 3CX management platform.
---
Save Money With Reduced Business Phone Costs

Is your existing telecommunications system costing you an arm and a leg? You can save money by switching to VoIP.
You'll get free calls to remote extensions, so you don't need so many fixed lines. And adding or removing extensions is free. Installation is easy and often works with your existing technology.
---
10 Advantages Of VoIP Phone System From TekTel
Set up and manage VoIP easily
Purchase and expand with minimal expense
Receive calls anywhere with extension forwarding
Utilize existing IT infrastructure and server hardware
Save money on your phone bill
Enjoy easy video conferencing with WebRTC
Improve your customer service with improved hold system
Integrate VoIP with CRM and accounting software
Keep your existing phones
Automate the click to call feature on your website
---
Other VOIP Partnerships