A Private Cloud For Your Business
A private cloud service gives you all the benefits of a public cloud service with the control and security essential to your business. You get the control, scalability, and flexibility of cloud platforms with extra privacy and security courtesy of firewalls and a dedicated hosting environment. TekTel will help you determine the right private cloud service for your needs, develop it for you, and maintain it in the future.
What Is Private Cloud?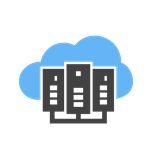 A private cloud—also called an internal or corporate cloud—is a dedicated cloud used by one organization. It may be offered over the Internet or over a private internal network.
Private clouds have all the benefits of public clouds (accessibility from anywhere, increased productivity, flexible sizing and pricing, etc.) plus an additional level of control and security. The dedicated cloud is hosted on-site and protected by firewalls, ensuring your data and operations are shielded from third parties and bad actors.
Why Use A Private Cloud?
A private cloud gives you all the advantages of a public cloud along with the increased peace of mind of having full control over your data and the physical hardware that stores it. The top benefits of a private cloud include:
Meeting your business needs: TekTel will design a private cloud that will fit your current business needs and scale with your business.
Giving you increased control: You own your private cloud, so you have access to its full resources—you're never competing for capacity.
Offering increased privacy and security: Having a private cloud gives you an extra layer of control over your infrastructure, making it easier to keep your data safe and ensure you comply with regulations.
Is A Private Cloud Right For You?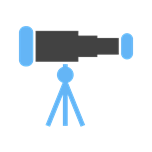 Now that you know the benefits of a private cloud, you may be considering whether this is the right solution for your business.
TekTel can help you determine if a private cloud is the way to go and, if so, what a private cloud would look like for your organization.
Contact us today for a free consultation.