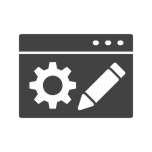 When you hire a managed IT service provider like TekTel, you can hand off your day-to-day IT responsibilities to the pros. We will be your IT partners, monitoring your system 24/7 and performing any necessary maintenance and problem resolution.
There's a lot of talk about "managed services," but for TekTel it's not just a buzzword—it's really learning about our customers' needs and offering them the services they need to have total peace of mind about their IT system.
---
Why Hire A Managed IT Service Provider?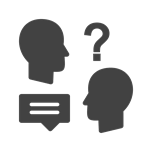 These days, every kind of business depends on technology for everything from operations to sales. Not every business, however, has the expertise needed to keep the IT running smoothly and securely. That's where managed IT services comes in.
TekTel will take care of all your IT needs for you, taking care of all your IT needs under a stable cost structure. This allows you to focus on what you do best: running your business.
---
What You Get With Managed IT Services
TekTel will take charge of your IT infrastructure. Automated software will monitor your system, and we'll service your IT system as needed. The stable cost structure includes:
Monitoring 24/7
Managing Windows and third-party-patches
Managing router/firewall
Installing anti-virus/anti-malware software
Utilizing global IT policies
Installing managed software
Managing your ISP
Managing assets over their lifecycles
Providing detailed reports
Offering backup and disaster-recovery services
Resolving technological problems
Hosting your server
---

Seven Benefits Of Managed IT Services:
Stable cost structure reduces expenses
Active monitoring significantly reduces downtime
Managed services increases the efficiency of your operations
Hiring a local company gets you top-grade support with one phone call
Your employees don't make things worse trying to "learn" IT
You get to focus on your business, not your technology
Knowing you have 24/7/365 monitoring gives you peace of mind